Volkswagen Comparisons

Have you found yourself searching the web looking for a new sedan, coupe, or SUV? As you explore your options, you'll likely notice that Volkswagen offers a number of great models within these vehicle classes.
So, how can you decide whether a Volkswagen model is for you? Well, incorporating our Volkswagen comparisons into your research process is a great step in this direction.
Learn more about the comparisons put together by our team here at Volkswagen Saco and how they can help you land on the perfect model for your Saco, Scarborough, and Portland, ME, pursuits.
---
Completing Model Research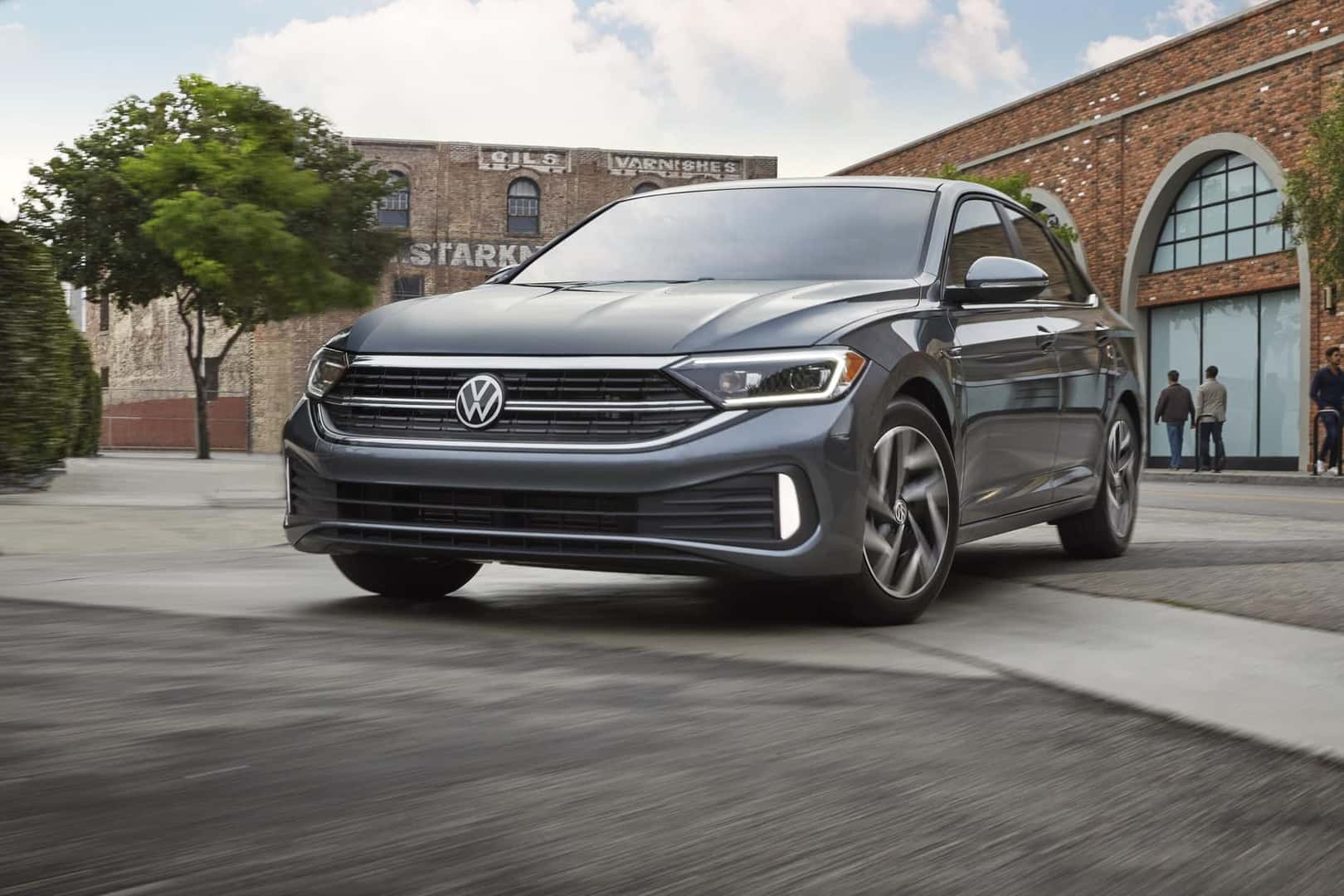 As you look into different vehicles, whether it be a sedan, crossover, SUV, or a model from an adjacent class, you will want to learn more about engineering and design. These factors will inform you more about a specific model, providing a clearer picture as to the type of performance you can expect when you sit behind the wheel.
While there are many ways to conduct model research—such as scheduling in-person test drives and digging through dense manufacturer brochures—online comparisons like ours can offer a more quick and convenient way to learn more.
In just a few short paragraphs, you will find a wealth of information regarding two vehicles' respective performances and the specs/features that help them provide it. This will position you well to quickly narrow down your selection, eliminating options that don't meet your needs. In turn, our comparisons should allow you to complete the overall car-buying process quicker as a result.
---
What to Expect From a VW Comparison
As you settle down with a VW comparison, you can expect to find information across different areas that affect overall vehicle performance. Of course, this often includes the powertrain setup (engine, transmission, etc.) that will determine the type of performance you have behind the wheel.
However, you are likely to find information pertaining to interior technology, features, and amenities, as well—all of which play an important role in performance from an experienced perspective. In these sections, you will find information about…
Multimedia systems
Safety and driver assistive technology
Seating appointments
Climate control
---
Types of Comparisons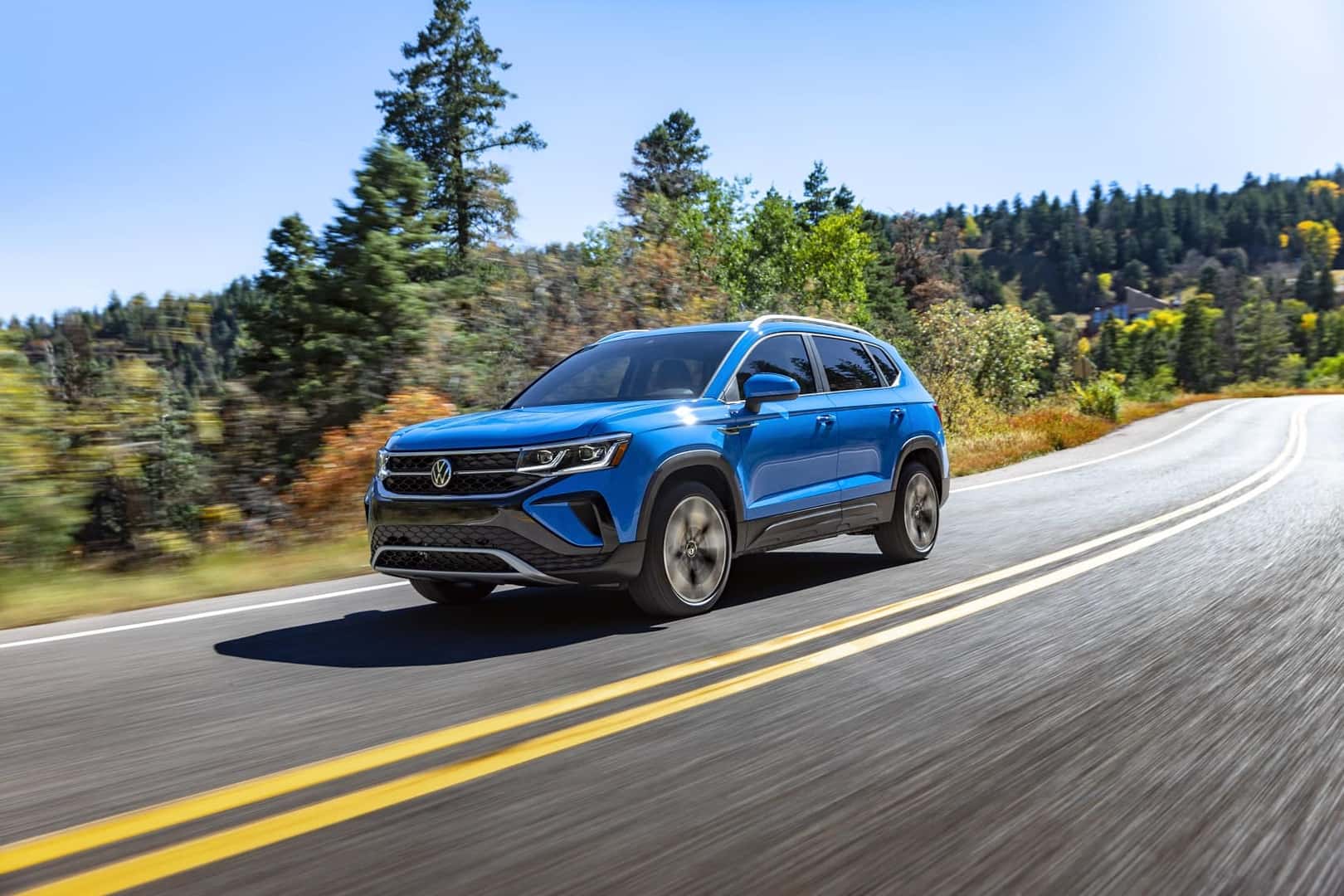 As you navigate our research catalog, you will find two different types of comparisons. First, you have comparisons between two similar Volkswagen models, like the Volkswagen Tiguan vs. Volkswagen Taos. Here, if you are deciding between two different VW options, you will be able to ascertain which is the better fit for you.
In addition to these, you will find comparisons that juxtapose a Volkswagen vehicle with a model from a competitor. So, even if you are deciding between a Volkswagen and a vehicle from a different manufacturer, our comparisons stand to help you make a decision as to which model is the best option for you.
Comparison Types
VW vs. VW
VW vs. Competing Brand
---
Learn More With Our Volkswagen Comparisons Today!
Eying up a few Volkswagen models on our lot? Before you come in for a test drive, check out our Volkswagen comparisons to learn more and formulate some questions. That way, you are better prepared to find the perfect ride for your local Saco, Scarborough, and Portland, Maine, lifestyle.
We're proud to serve local drivers here at Saco Volkswagen and we hope to assist you soon!